Welcome!
Trains will be running Sunday, 14 August 2022

Subject to weather conditions

STOP PRESS! Trains will be running most Thursday afternoons during school holidaysSee details below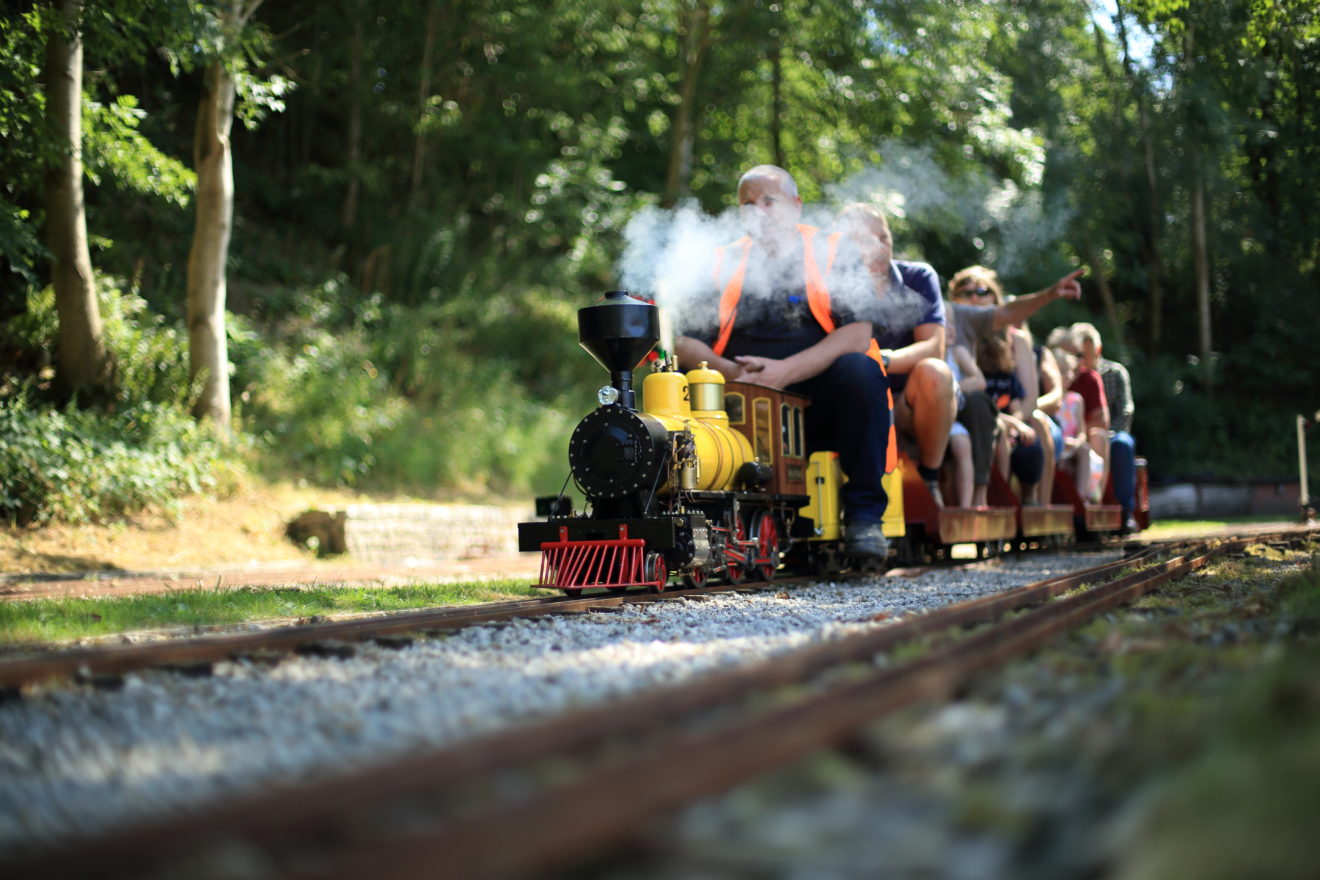 We are a group of enthusiastic model engineers who operate a fantastic little railway running round the picnic site at Cinderbarrow, Tarn Lane, near Yealand Redmayne, Lancashire. The railway is open to the public for rides on Sundays and bank holidays throughout the summer.
Our members range from young to old and while many are highly experienced professional engineers, some are new to the hobby and learning their skills from the more experienced members, while others just enjoy operating the railway and giving pleasure to the many children and members of the public who visit us.
The picnic site at Cinderbarrow is in an attractive setting surrounded by woodland, with lots of open space for picnicing.
Come and join us and enjoy the thrill of riding on a real steam or diesel train or bring a picnic with you and spend the afternoon in a beautiful setting.
We are a charity and we don't charge for rides, but we depend on donations from the public to keep the railway running.
Our Locos
Most of the engines that we run at Cinderbarrow are owned by individual members who bring them along to haul our miniature trains. The Society also has a powerful diesel model, "Tregoss", which we regularly use at the site.
Members from other Model Societies are welcome to bring along their engines. (See also Events).
Opening Times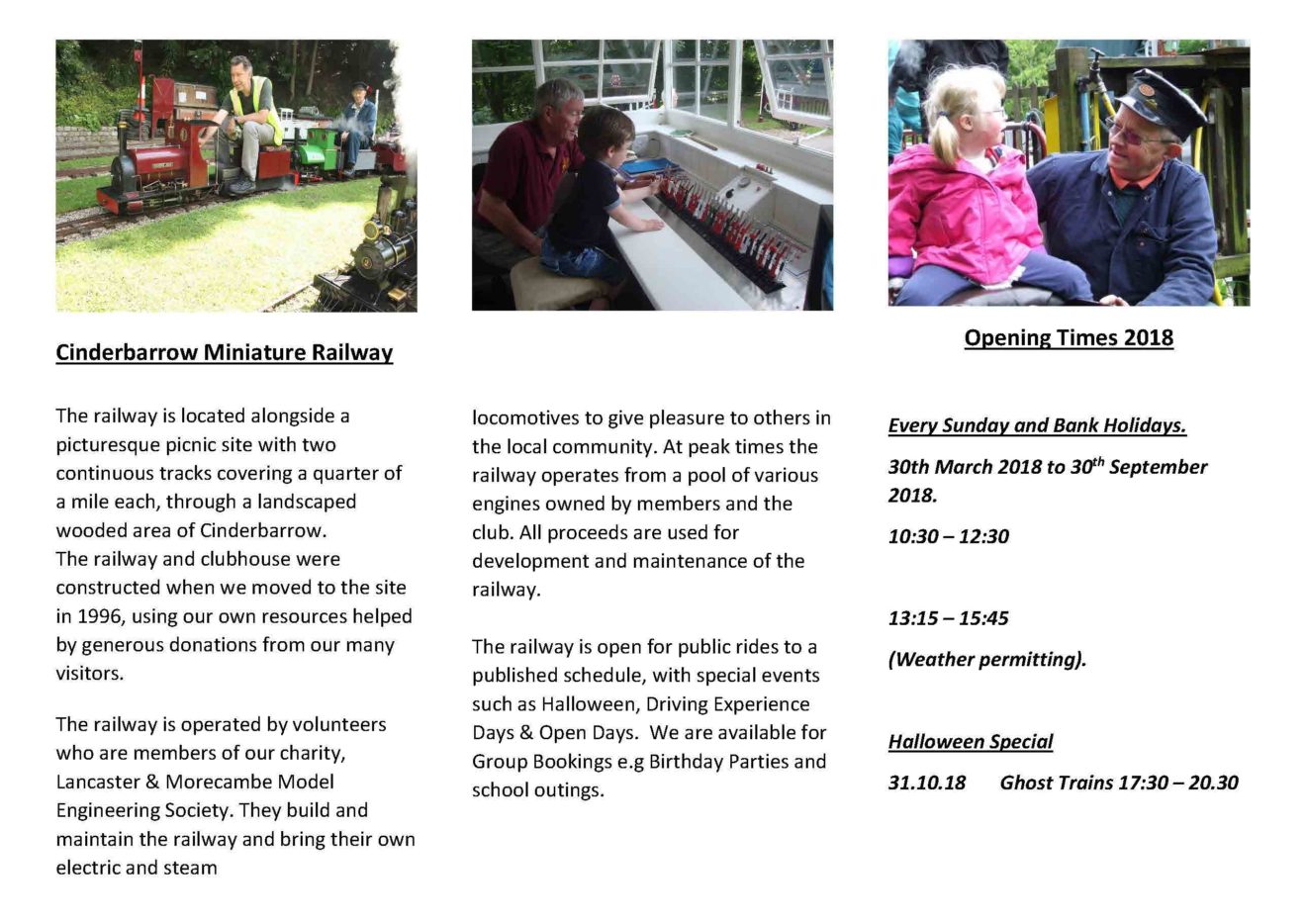 Every Sunday and bank holiday (except Jubilee) from Good Friday to 23rd October subject to weather conditions and operational constraints.
Trains will also be running most Thursday afternoons during the school summer holidays. See dates below.
Train times
Good Friday – 23rd October, Sundays & Bank holidays: 10.30am to 12.30pm & 1.15pm to 3.45pm.
Thursdays: 28 July, 4 August, 18 August, 25 August: 1pm – 4.30pm
Our Objectives
Our objective as a charity is the advancement of public education in engineering through the construction and operation of models of engineering, the provision of talks, public exhibitions, demonstrations and by providing facilities for construction, development and running engineering models.